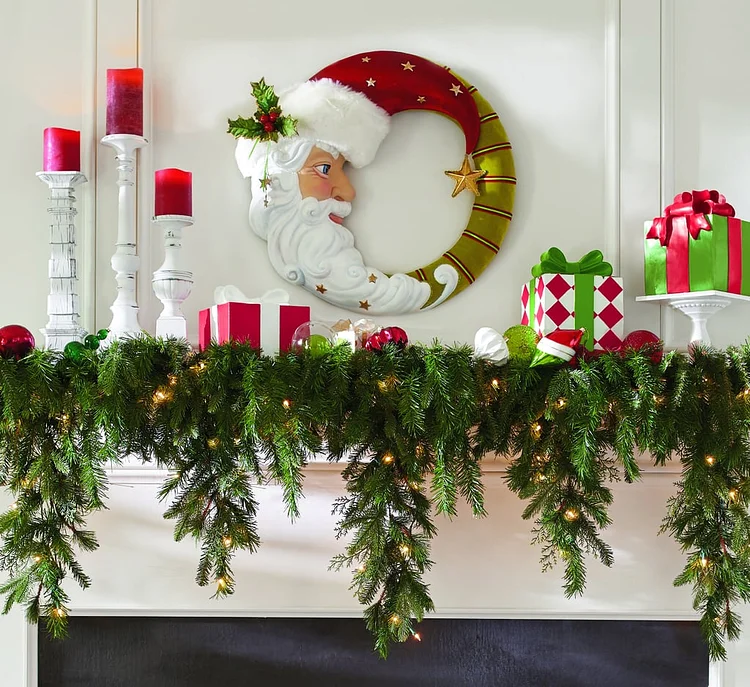 Description
Be good for goodness' sake! Because our handsome Santa Moon Wreath is proof that he sees when you're sleeping and knows when you're awake (it turns out, he's the man in the moon too!).A beautiful way to weave a dreamy tale of the jolly old elf for the children in your life, even the grown-up ones. Goodnight, Santa.
Features
Designer Christmas wreath featuring Santa Claus in the shape of a crescent moon.
Sculpted resin face and beard, realistically hand-painted.
Papier-mache base covered with plush velvet fabric.
Velvet hat, trimmed in soft faux fur.
Hat features dimensional holly leaf and berry accent; hanging star accent.
Arrives ready to hang on a door, over a fireplace, on any wall; keyhole at back for hanging.
Specification
Size: 30*30 CM
Weight: 300g
Share Your Christmas Photos With Us!
Load more