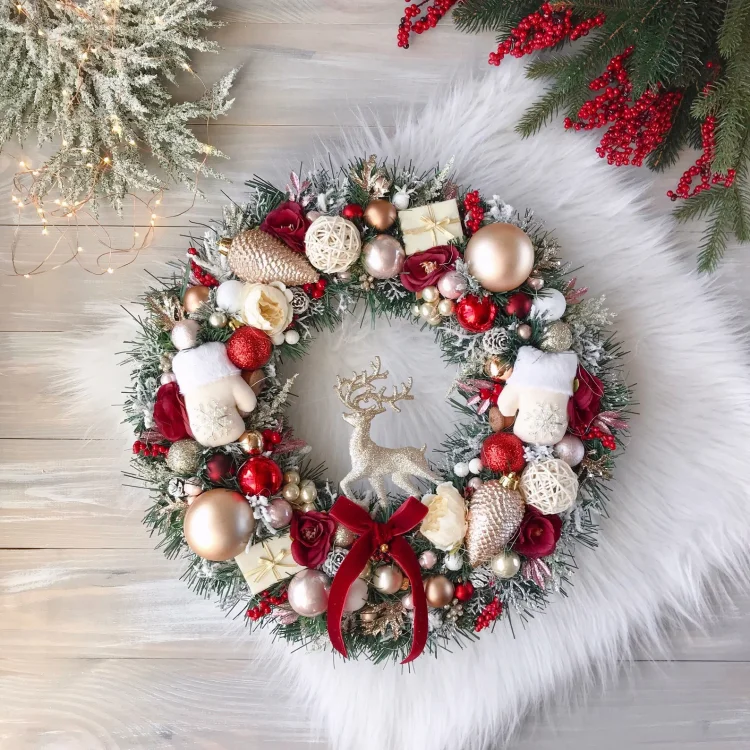 Description:
This is a Christmas wreath handmade created
It's painstaking work. Each piece is glued by hand. Only one copy. He is wonderful.
Size approx 42 cm (16.5 inches) in diameter and made of only quality materials.
Materials: hay, textile toys, plastic balls, glass balls, рine cone, dry flowers, artificial berries, artificial flowers, artificial pine, ribbon, glitter twigs, glue.

The wreath will be made to order.

Christmas wreath will be a great decoration of your home (front door, nursery, bedroom etc.)
The wreath will be packed in a quality box for safe transportation.

Share Your Christmas Photos With Us!
Load more