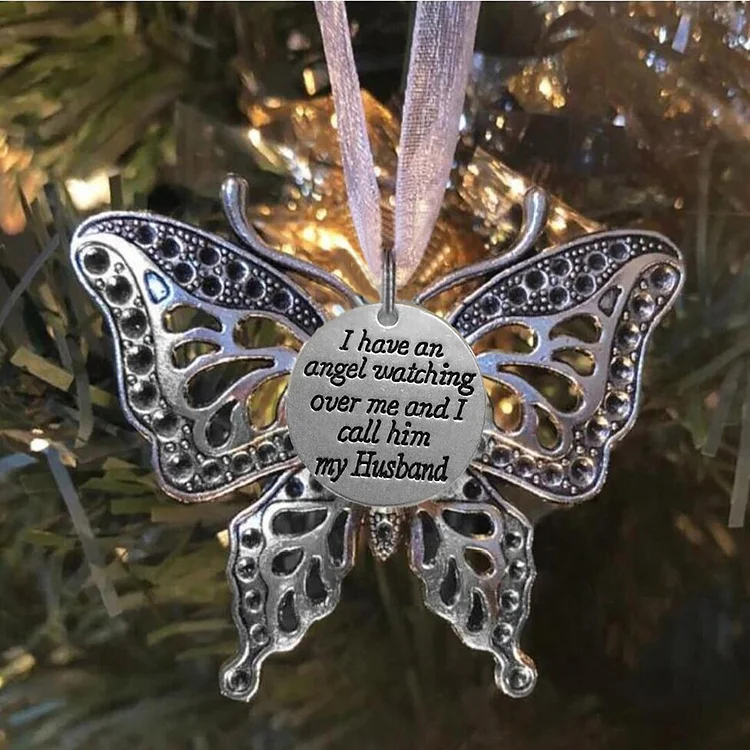 Are you looking for a special gift for your family/friends/lover/yourself,something to remember a loved one that has passed?How about a luxurious, antique design butterfly ornament, prominently hung on your Christmas tree? Proud to offer a luxurious, memorial Christmas Ornament that is suitable for any time of the year.
At the same time, it not only provides decorations for hanging in the car but also Christmas decorations (hanging on the tree). We are honored to provide luxurious commemorative Christmas decorations at any time of the year. Our lost loved ones will always be in our hearts, inspiring, encouraging and empowering us. We created an original, classic angel wing ornament that reads, "I have an angel looking at me. I call her mom/dad/son/daughter/grandpa/grandma/husband"to strongly remind this person of our life.
Our memorial butterfly ornaments are displayed with an eye-catching silk ribbon, which can be made into an elegant Christmas tree decoration that is easy to hang or used as a special socks filler. Meet the quality and design! These exquisite butterfly pendants look beautiful from all angles and can stand out in the decoration of any room. Combining high-quality materials, detailed manufacturing techniques and elegant black velvet gift packaging, this is a touching souvenir that can be passed on from generation to generation. 
Express Your Condolences
This beautiful and charming ornament is a sincere expression to your loved one. It makes a sweet, thoughtful memorial gift for someone who has lost a precious loved one.
Share Your Christmas Photos With Us!
Load more