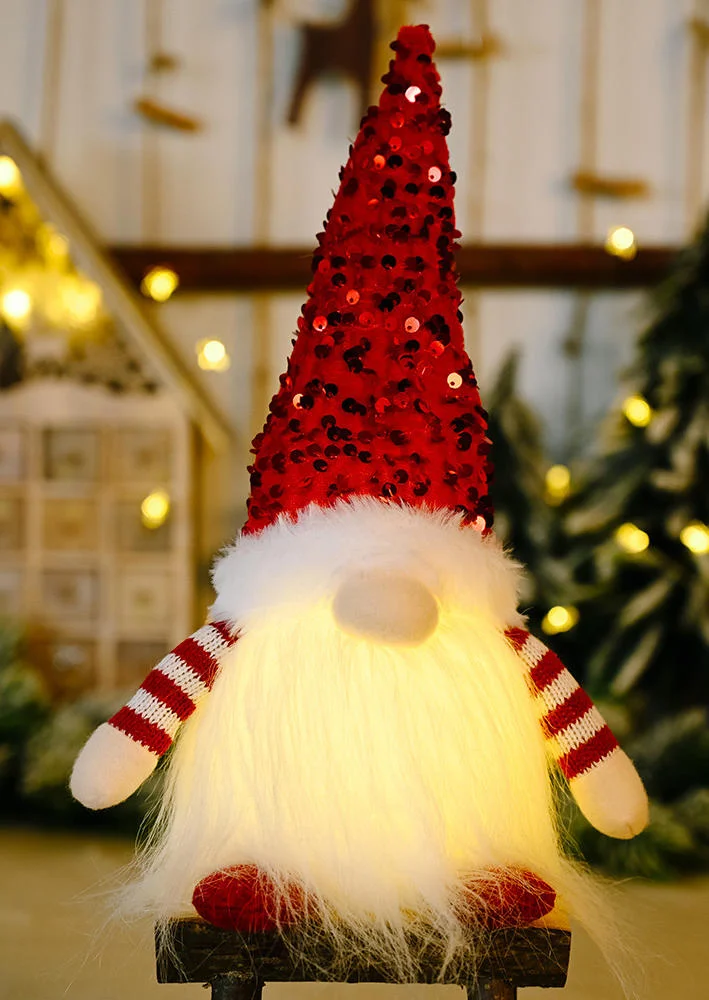 Pattern Type :
Gnome, Striped
Christmas Gnomes Plush - Gnome, also known as a Tomte or Nisse. In folklore, Gnome guards home and protect people from misfortune. The elf gnome plush will bring us good luck, happiness, warmth and also add a little magical to our home.
Lighting Beard Design - The Gnome features a LED beard, light up by 3 AA batteries, adds warm festive atmosphere. A wire in gnomes ridiculously tall hat and hands in order to pose it for maximum whimsy.
Premium Quality & Fine Craftsmanship - The Christmas gnome couple are all made by professional artisans, featuring a heavy base for the extra stability, not easy to tip over. Wearing a soft sequin hat, fashionable and noble. Made of plush and felt, non-toxic and odorless.
Christmas Decorations - The couple Christmas gnomes will be a joy to you and good mood and give any interior an atmosphere of comfort and fairy tales. Place them on your desk to bring a bit of whimsical cheer to the home/office. Each Gnome plush is absolutely charming and will win over any Gnome lover's heart.
Perfect Gift - The adorable plush gnome is traditionalist and perfect for spreading holiday spirit and bring good luck to whole family. Put them on the table, desk, fireplace, bookshelf and more. They would be the festive addition to your home decoration. Perfect gift for Thanksgiving and Christmas holiday decoration.
Share Your Christmas Photos With Us!
Load more