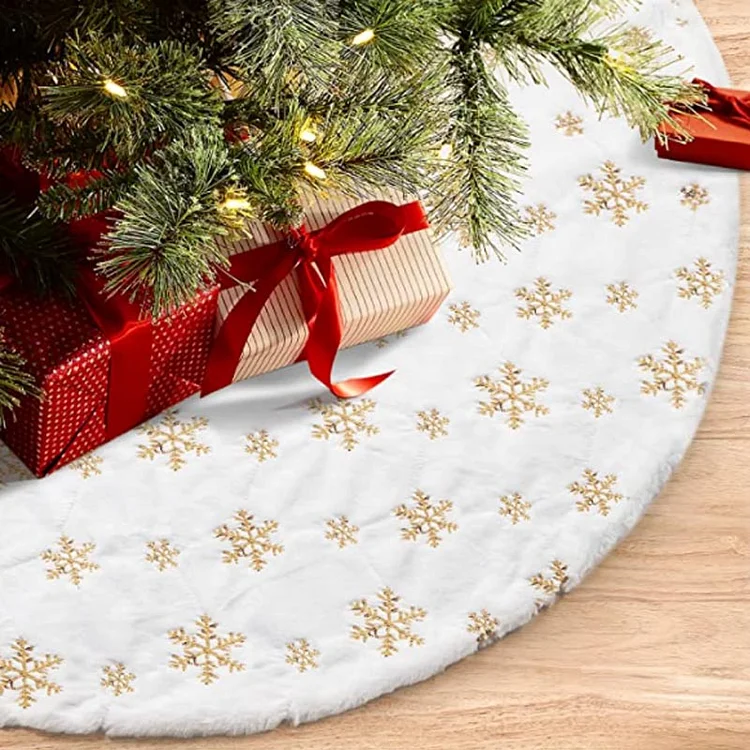 Deluxe Christmas Plush Tree Skirt
Premium plush Christmas tree skirt 48 inches snow white warm and soft, perfect Christmas tree skirt to dress up your tree, a favorite place for pets in winter.
Suitable for Any Place
Perfect for home, office, party, school, store, outdoor, etc. Make a wonderful decoration for your Christmas.
Excellent Workmanship
Double-layer design, extremely well-made.
The seams fit lining the bottom of your tree and can be stored for many years!
Easy to Install
The tree skirt is easy to install with hook and loop on the border for quick installation.
You can put Christmas gifts, decorations on the tree skirt and create a gorgeous decoration for your tree!
Buy with Confidence
We use high quality materials so that the quality is guaranteed.
If you are not satisfied with the product, please feel free to contact us, we offer refund and replacement service.
Share Your Christmas Photos With Us!
Load more